InfoComm 2016 Recap
By Drew Quinones on Jun 14, 2016
Posted in
Events
,
Gear Type
,
Manufacturers
,
InfoComm
,
Lasers
,
LEDs
,
Moving Lights
,
Strip Lights
,
Strobes
,
Truss
,
Chauvet Pro
,
Elation
,
GLP

On June 8-10 the Las Vegas Convention Center was filled with more than 1,000 exhibitors, thousands of products, and just under 40,000 attendees for InfoComm 2016. InfoComm's focus is the pro-AV industry so there was a variety of interesting booths to check out from Chauvet to Samsung. We spent the majority of our time in the Lighting and Staging Pavilion to see what exciting new products were going to be hitting the market soon.
Our first stop was at the Elation Professional booth, which featured an enclosed demo room. We got to see their new plug and play digital projector moving head lighting fixture, the eMotion. With over 250 video images and Elation's gobo catalog, the booth's walls were changing constantly!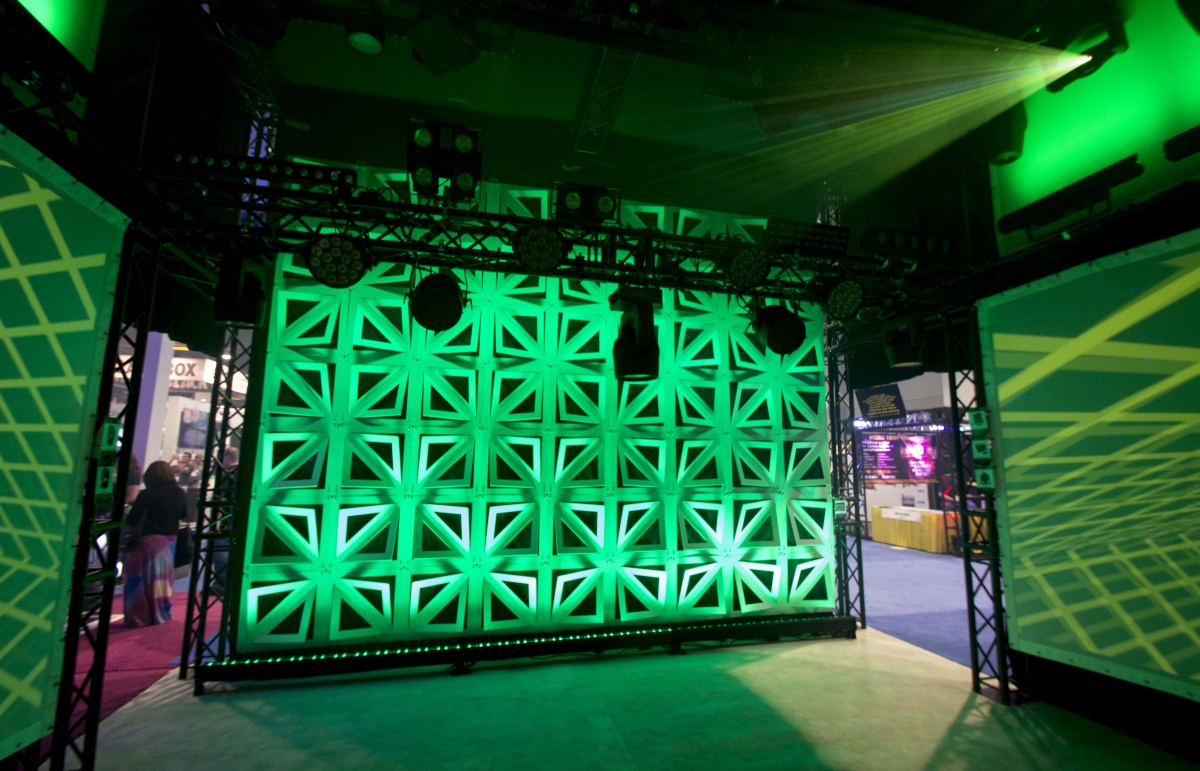 Elation performed a quick demo for us of their new and improved hybrid effects projector, scanner, and laser simulator, the Sniper PRO.
Our next stop was at Chauvet Professional's booth.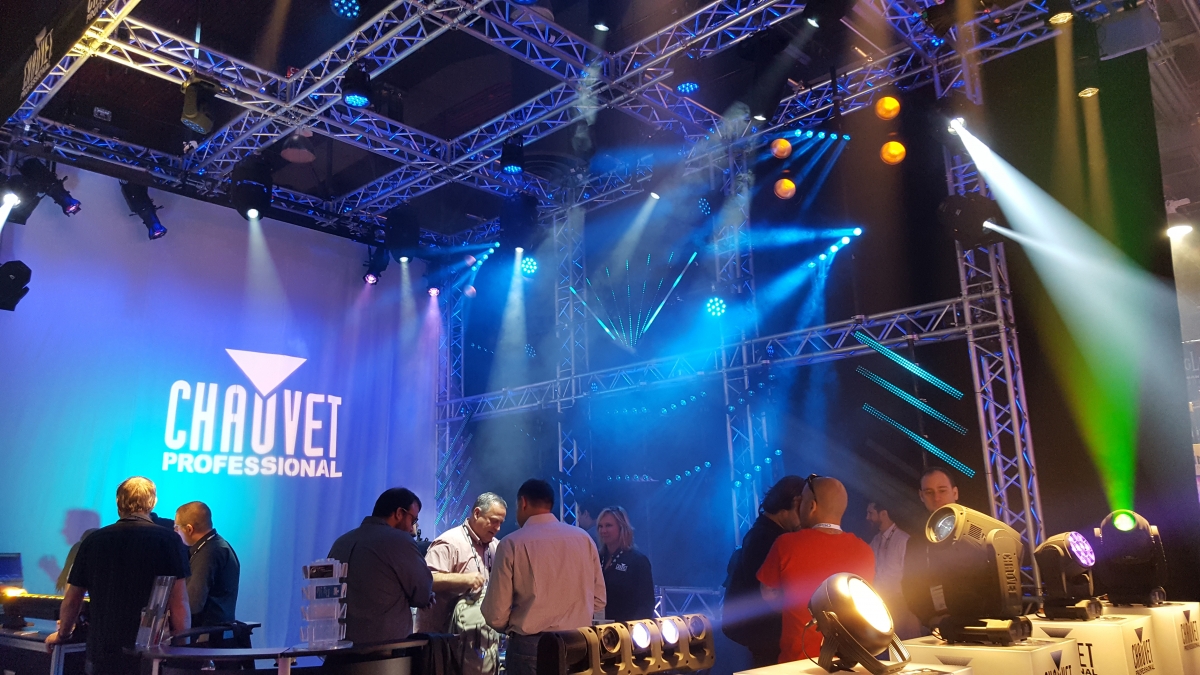 We finally got a chance to check out their entire Maverick series of fixtures. They will be a great option for tours and professional venues.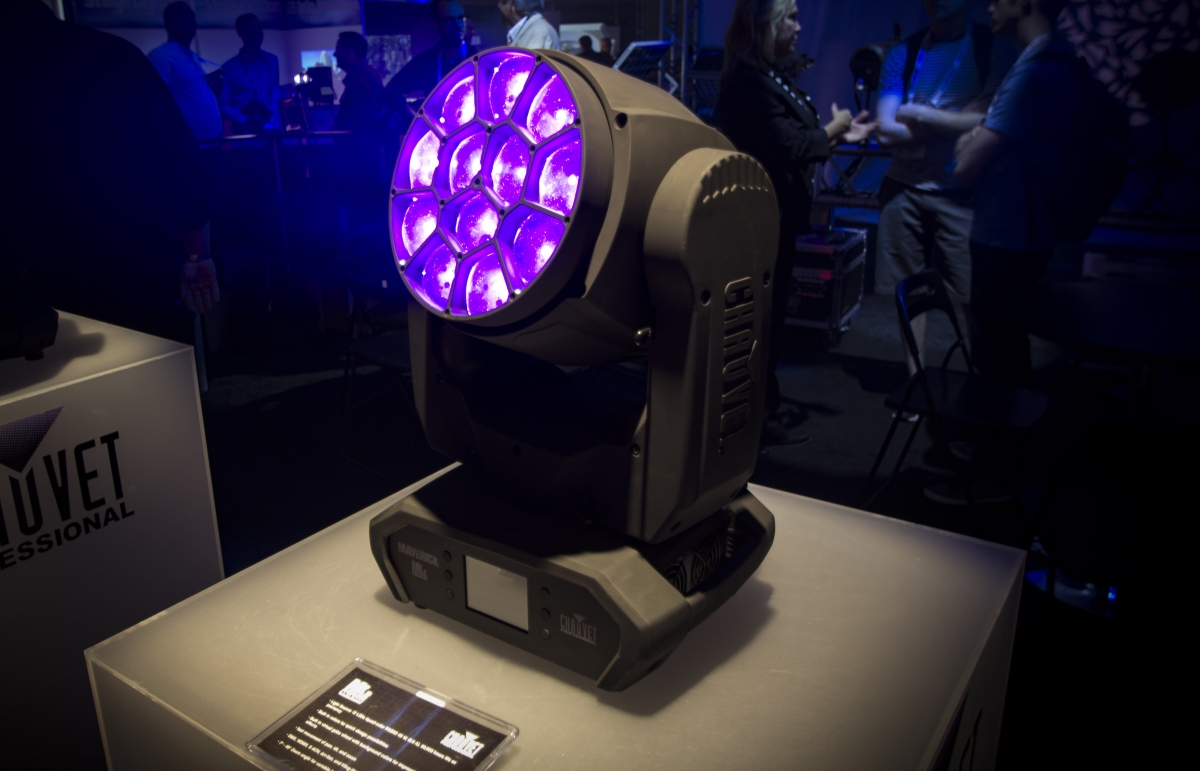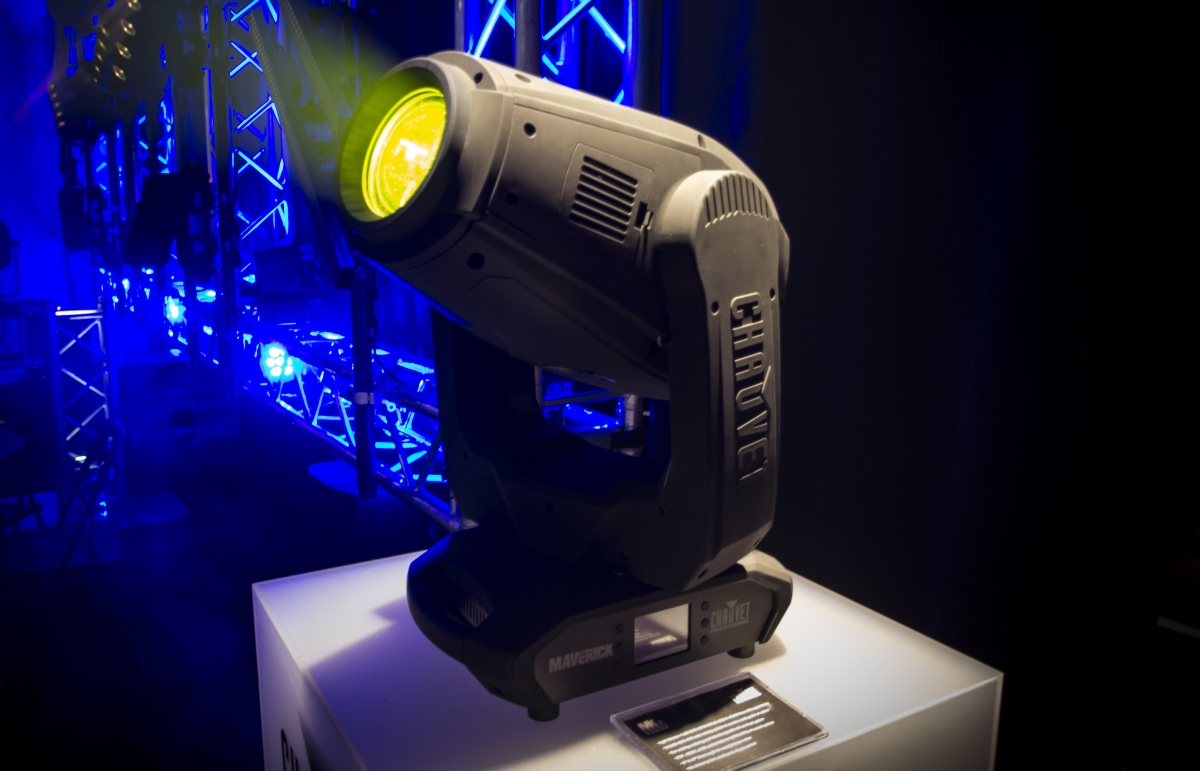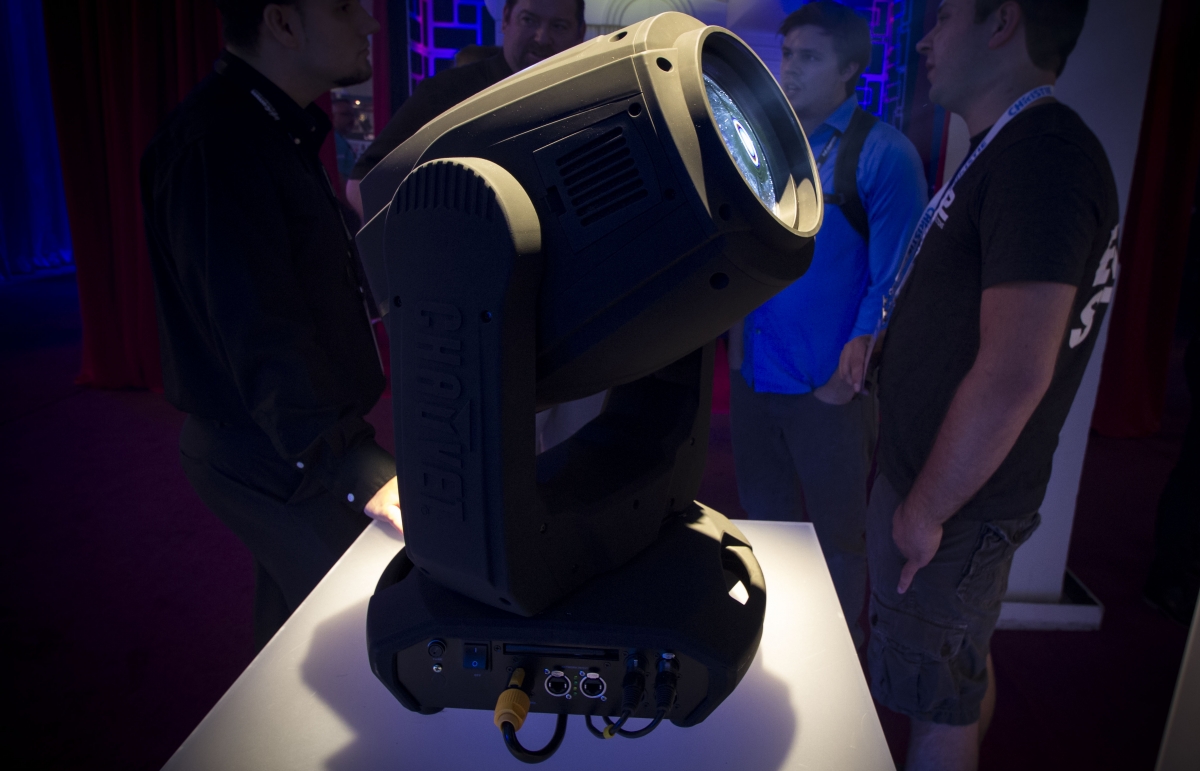 We then made our way to the Chroma-Q booth and interacted with familiar fixtures we've seen before, the Color One 100 and the Color Charge Plus.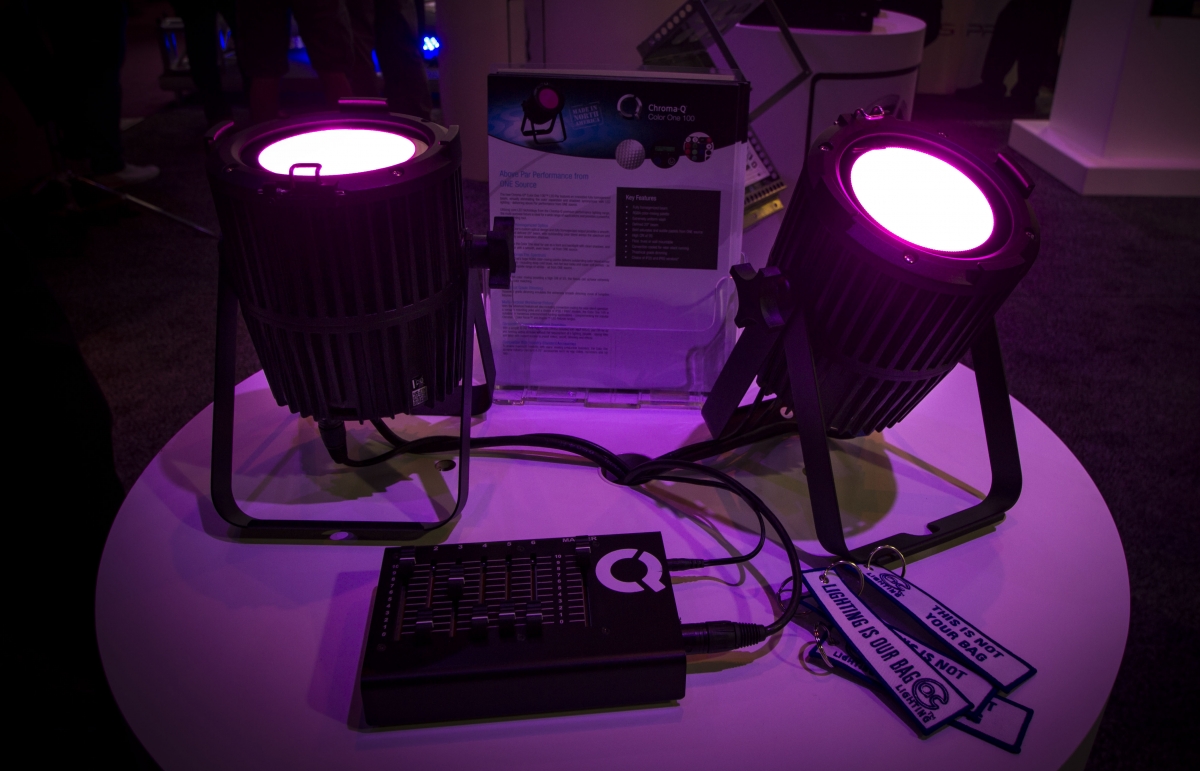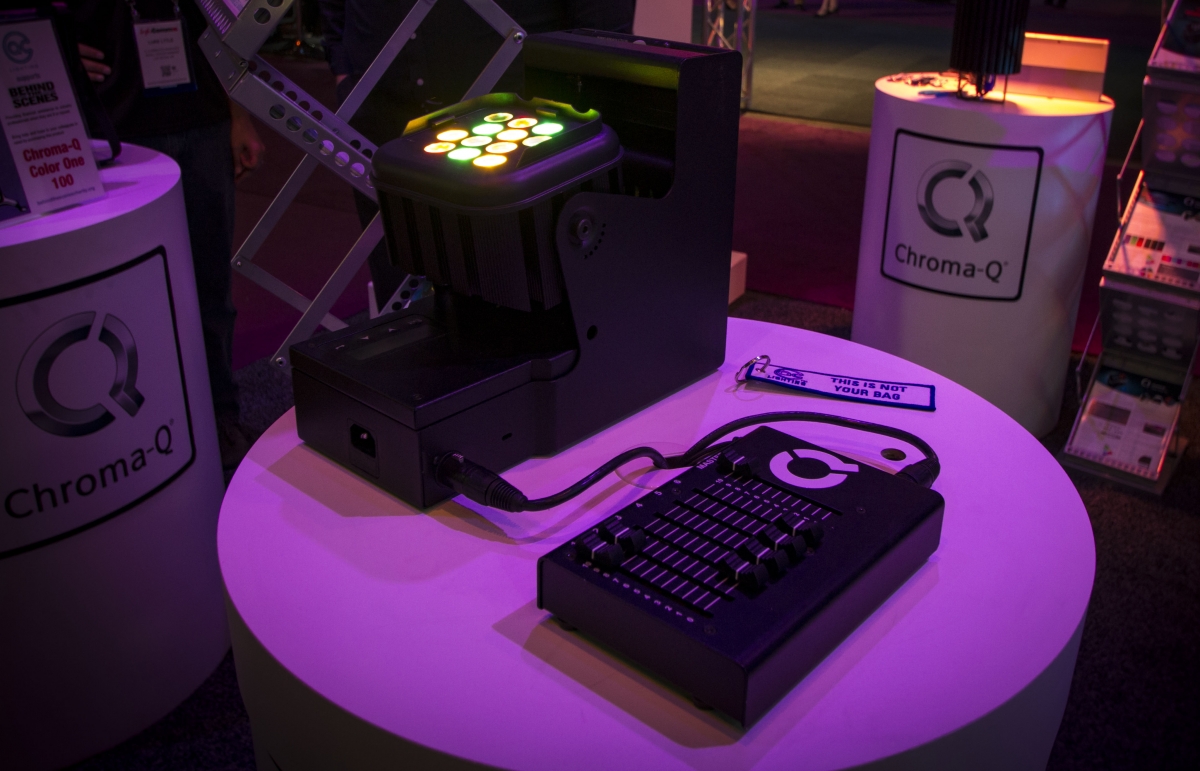 Prolyte Group was also setup at the Chroma-Q booth. The Verto Truss was on display and it was very impressive. It's a new revolutionary truss system that makes putting truss together fast, silent, and safe. Tested general assembly times are up to 5 times faster than those for truss with conical coupling systems and 10 times faster than any bolted systems. Check out the video below.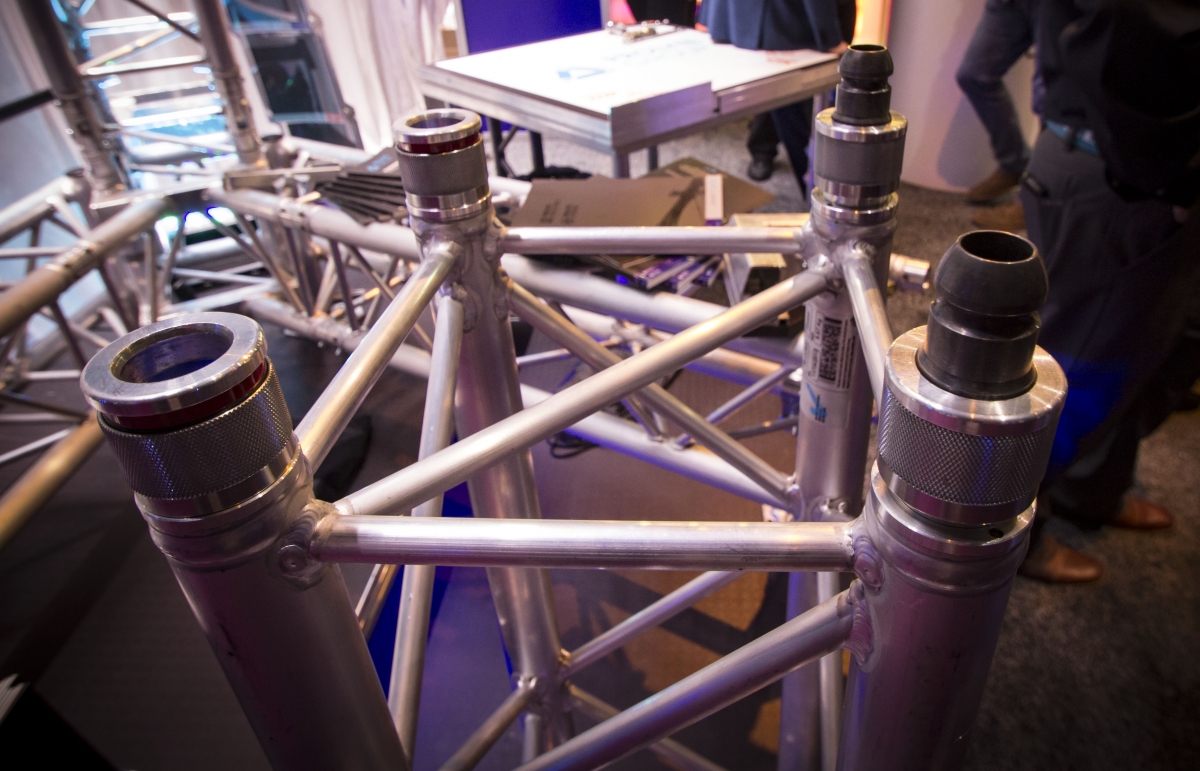 Right across from Chroma-Q was Ayrton. They had an awesome setup with over 20 of their hybrid luminaire fixtures, the Dreampanel Twin, rigged up above their booth. We could have stood at their booth for hours watching the Dreampanel Twin in action! The all new MagicDot-XT was also on display. You need to check out this new fixture.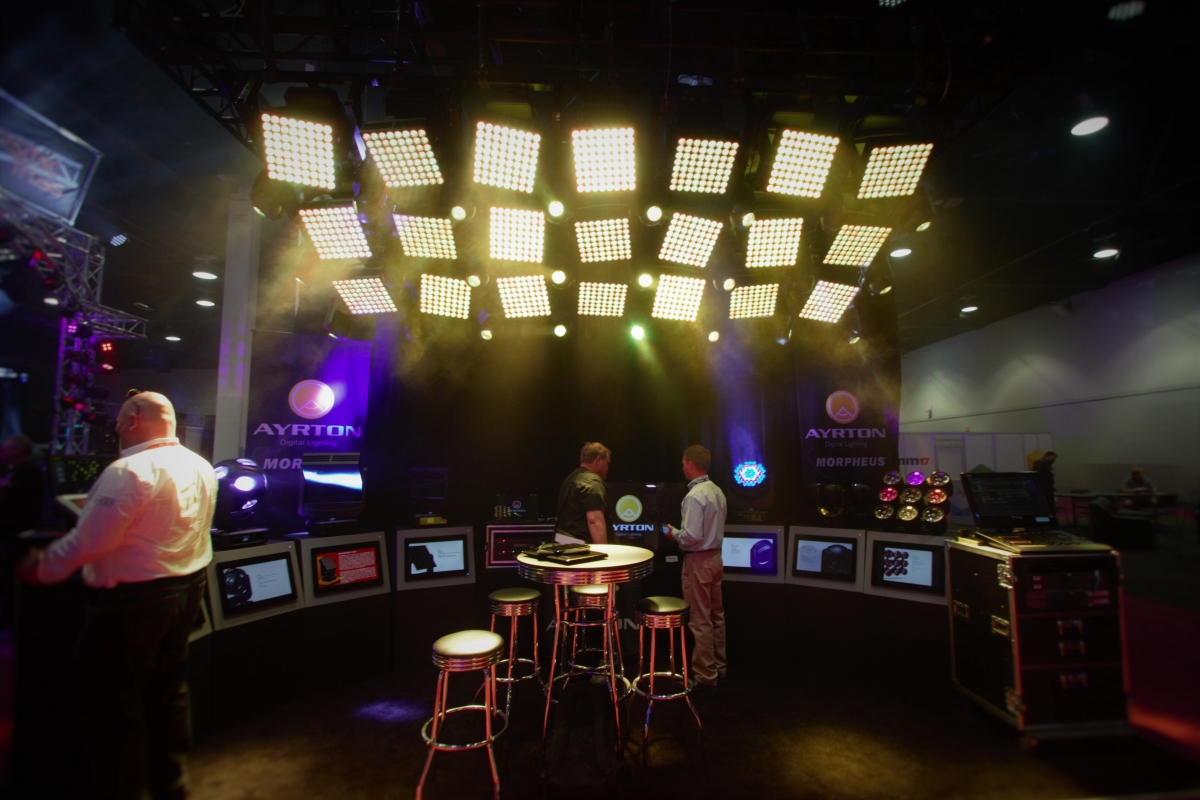 We then made our way to GLP's booth. They gave us a quick demo of their new GT-1 Hybrid fixture. The GT-1 works as a spot, beam, and a wash fixture.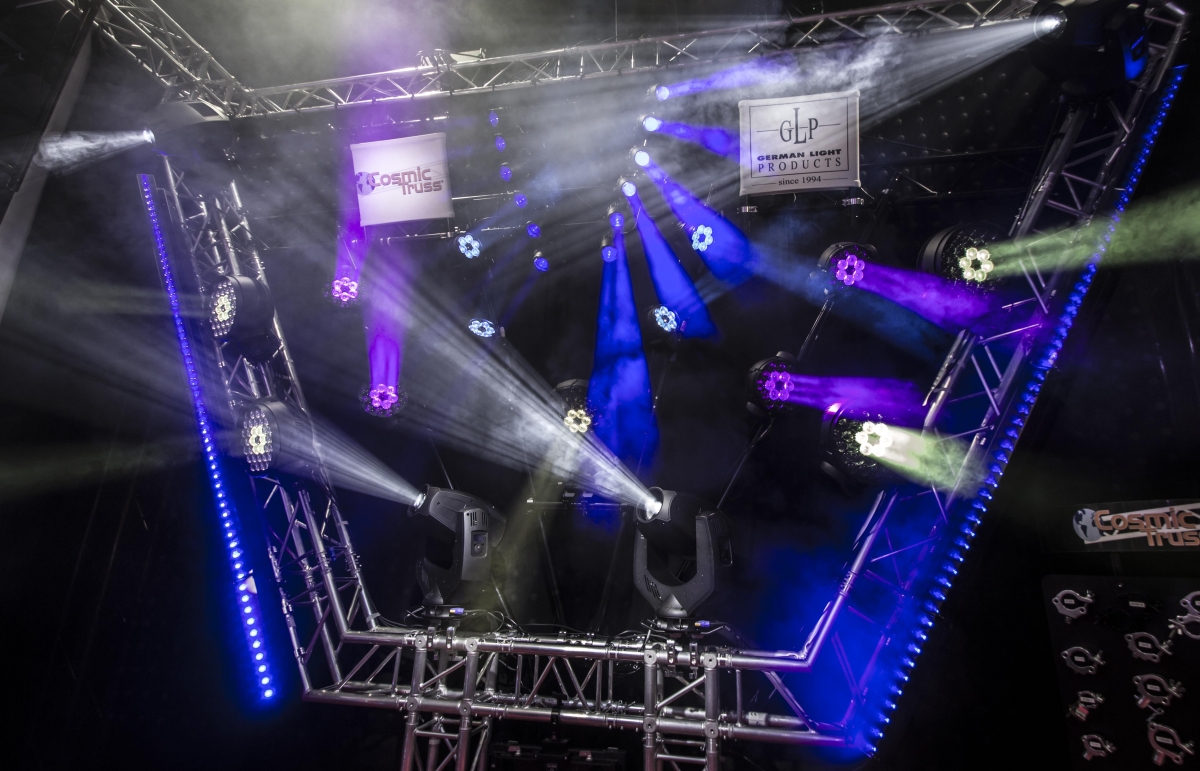 Lastly, we stopped by Blizzard Lighting's booth. Their all new Snake Eyes Mini fixture was on display. It will be a great effects fixture for small enclosed spaces such as clubs.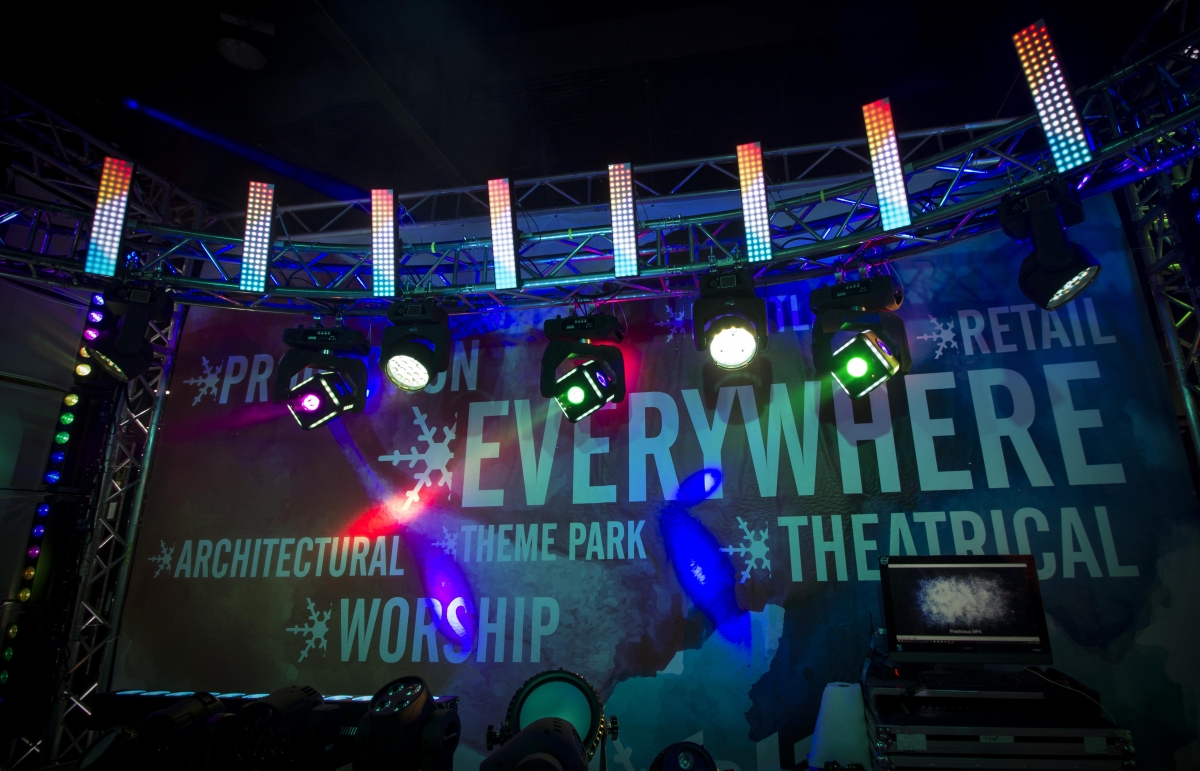 InfoComm has stated that this year's show was their largest on record. We think that's great for the industry and can't wait to attend next year's show! Let us know in the comments what you are excited to see from the products we reviewed.